Start Here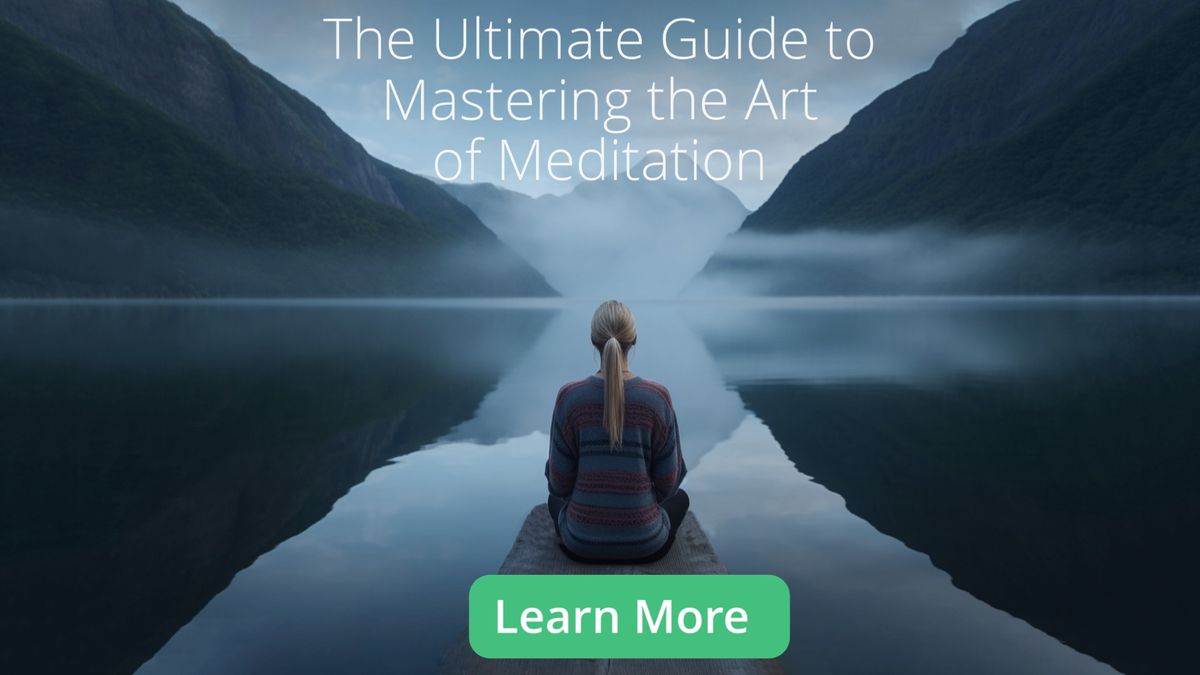 Hello and Welcome to my website. I'm Robert Mitchell. To Learn about this site and my training, please scroll down or feel free to contact me if you have any questions.
What is The Meditation Course?
Weekly Insights Newsletter: Sign up to receive our weekly insights newsletter and stay up-to-date on the latest developments in the world of meditation.
New Articles and Podcast Episodes: Get notified when new articles and podcast episodes are released, giving you access to the latest insights and tools to enhance your meditation practice.
Monthly Podcast Newsletter: Receive a monthly newsletter that highlights the latest podcast episodes, so you never miss an opportunity to learn and grow.
Exclusive Perks and Offers: As a member of the meditation course, you will receive exclusive perks and offers that are not available to the general public.
Four Weekly Live-Streamed Meditation Classes: Join us for our weekly live-streamed meditation classes and experience the benefits of group meditation.
Access to Previous Class Recordings: Missed a class? No problem! Listen to recordings of previous classes on our website and catch up on what you missed.
Exclusive Membership Content: As a member of our community, you will have access to exclusive membership content that is designed to help you achieve your goals.
Online Training Updates: Stay updated on all our online training offerings and continue to learn and grow with us.
Support on Zoom or WhatsApp: Connect with us on Zoom or WhatsApp for additional support and guidance as you build your meditation practice.
Build Your Practice with the Group: Join our growing community and build your practice with the support of like-minded individuals who are also committed to achieving greater success and happiness through meditation
Highly Recommended! - Dr. Ali Bokhari, Director of Medical Education for Dartford and Gravesham NHS Trust.
---
How It Works
The heart of The Meditation Course is a course of Live online group guided meditation classes on Zoom that run throughout the year. The classes are often recorded to listen to later on this site or as podcast episodes. The training runs throughout the year with a few short breaks for holidays.
Currently, classes run at these times each week:
Tuesdays at 1 pm
Thursdays at 7 pm
Saturdays at 10 am
Sundays at 7 pm
The times are for London, England.
Once you subscribe, you will get a Zoom link emailed to you before each class starts. See below for details.
You can join for the price of a weekly Starbucks latte by clicking the green subscribe button.
---
My life has burst right open – there is so much I can do and see that I couldn't before - Student for Life - Endlessly thankful - Marie on Google
Getting the live class notifications
There is a site post for every live class. The site post will be emailed to everyone who subscribed to the newsletter. Occasionally this will be at the last minute.
To check if you are subscribed to the newsletter, visit the floating face button on the bottom right and update your email preferences.
If you prefer that the newsletter is turned off, you can visit this site and click the Classes menu item (top right, two horizontal bars for a mobile). Each class appears in that list when the class post is published.
Check your spam or junk mail folder if you don't see an email from the meditation course before the class.
You can also be notified of the post in our WhatsApp Group.  Click this link to join The Meditation Course WhatsApp Group. I post links to the website posts for each class and an update when the recording is uploaded.
If your email arrives before the class, click the link in the email at the time indicated in the class. Zoom will open up and add you to the class.
If you can't pick up your emails,
If you get any further problems, click this link and contact me (before the class begins) on WhatsApp.
---
Listening to a Class Recording
As soon as possible after running the class, I will upload a lightly edited version of the class to the class post on this site. An example is Deconstructing Burnout which is our first published onsite recording. Click the image below to visit that page.
The recording should go live within an hour or so on Thursdays and Sundays but at some point on the same day on Saturdays and Tuesdays.
You can then either listen to the class again or listen to it for the first time if you missed it.
How did The Meditation Course Come About?
The Meditation Course is the latest online evolution of the training I have delivered in thousands of training sessions since 2013.
The training is designed to help you build and grow your meditation practice and uncover the secret to living a life of focus, calmness and relaxation.
My goal is to teach as many people as possible the skills and tools that I used to change my life for the better.
I commit to making my training as inclusive, accessible and useful as possible.
If you want to learn more about me, visit the link at the bottom of this page.
---
And All for the Price of a Weekly Starbucks Latte!
Read my reviews by visiting the link at the bottom of this page to learn more about me.
---
Who is The Meditation Course For?
The Meditation Course is meditation training aimed at those learning or returning to meditation.
The heart of the training is regular weekly live-streamed meditation classes and supporting content. The classes run throughout the year with a few breaks that I notify you of. Every so often, if there is some sort of emergency and I can't make a class, you will be notified by email from this site and in the WhatsApp group.
Once you have subscribed, the links will be emailed to you before the classes.
Robert gave me the tools and techniques to manage stressful and difficult situations in my professional and personal life, which I have benefitted from as have those around me.  - Alison Shomade, Ofgem (UK Govt. Energy Regulator) People Project Manager
My Commitment to Quality
No religious dogma. No pseudo-science.
You do not need to believe or not believe anything to benefit from the training.
Accessible and Inclusive. Everyone is welcome!
Ancient Practices Taught In A Modern Way.
---
What is different about The Meditation Course?
We don't listen to apps. We meditate in a group, online and in person.
We are part of a community that meets to meditate regularly together and also connects and socialises.
We are constantly learning new practices and improving our old practices.
We have either structured learning or self-directed learning to suit our learning style.
I have known Robert for several years and have taken a number of the courses run by Robert. I can highly recommend both the courses and weekly meditations; it has enabled me to become calmer and more focused in all aspects of my life. -
Denise on Google.
---
Reasons to be comfortable joining The Meditation Course
💡
I offer a money-back guarantee if the training is not for you!
💡
You can join on a Monthly Paid subscription for the same cost as a weekly Starbucks Latte!
---
This has been a fantastic find. I have learned that techniques which I might have previously dismissed as "airy fairy" really do work and are incredibly powerful. - Martin on Facebook
What you get with a Paid Subscription
To successfully build your practice, you need consistency and to meditate in a group. Every successful meditator does this at some point.
You can attend our weekly live-streamed meditation classes. The classes are based on either the topics of the month or a short course.
---
I am yet to meet a resilience teacher with Robert's level of insight, and could not recommend him more highly! - Michael Matania of Mind - the mental health charity.
---
Click below to subscribe.