Welcome to The Meditation Course website. I'm Robert Mitchell, the author.
The Meditation Course is the latest evolution of the training I have delivered to tens of thousands of students in thousands of training sessions since 2013.
The training is designed to help you build and grow your meditation practice and finally uncover the secret to living a life of focus, calmness and relaxation.
My goal is to teach as many people as possible the skills and tools that I used to change my life for the better.
My commitment to you is to make the training as inclusive, accessible and useful as I possibly can.
---
All for the price of a Weekly Starbucks Latte!
If you would like to learn more about me, please read my reviews by visiting the link at the bottom of this page.
---
Highly Recommended! - Dr. Ali Bokhari, Director of Medical Education for Dartford and Gravesham NHS Trust.
---
What is The Meditation Course?
The Meditation Course is meditation training aimed at those learning, or returning, to meditation.
The heart of the training is regular weekly live-streamed meditation classes and supporting content. The classes run throughout the year. The live streams are recorded and can be accessed by links posted on this site by paid members.
Currently, classes are run on the following days each week
Tuesdays at 1.30 pm
Thursdays at 7 pm
Saturdays at 10 am
Sundays at 7 pm
Once you have subscribed, the links will be emailed to you before the classes.
My Commitment to Quality
No religious dogma. No pseudo-science.
You do not need to believe, or not believe, anything to benefit from the training.
Accessible and Inclusive. Everyone is welcome!
Ancient Practices Taught In A Modern Way.
My life has burst right open – there is so much I can do and see that I couldn't before - Student for Life - Endlessly thankful - Marie on Google
---
What is different about The Meditation Course?
We don't listen to apps. We meditate in a group, online and in-person.
We are part of a community that meets to meditate regularly together and also connects and socialises.
We are constantly learning new practices and improving our old practices.
We have either structured learning or self-directed learning to suit our learning style.
I have known Robert for a number of years and have taken a number of the courses run by Robert. I can highly recommend both the courses and weekly meditations, it has enabled me to become calmer and focused in all aspects of my life. -
Denise on Google.
---
Reasons to be comfortable joining The Meditation Course
I offer a money-back guarantee if the training is not for you!
You can join on a Monthly Paid subscription for the same cost as a weekly Starbucks Latte!
---
What you get with a Paid Subscription
To successfully build your practice, you need consistency and you need to meditate in a group. Every successful meditator does this at some point.
You can attend our weekly live-streamed video and audio meditation classes. The classes are based on either the topics of the month or a short course.
All live-streamed classes are broadcast simultaneously on YouTube AND Podbean. Podbean is an audio live-streaming platform.
The live streams are then uploaded to YouTube for future reference. We also convert some classes into Podcast episodes.
💡
You can dip in and out of the training units. There are over 100 training articles. You can browse them without a paid subscription. You can work through them in your own time and at your own pace.
This has been a fantastic find. I have learned that techniques which I might have previously dismissed as "airy fairy" really do work and are incredibly powerful. - Martin on Facebook
---
Recorded training content for paid subscribers
You have access to hundreds of recorded classes and training.
I feel more engaged with life and have a toolkit I can go to when I need it. - Caroline on Facebook.
---
A list of the Short Courses you can access with a Paid Subscription
A Short Course is a 'Course within the Course'.
I start by choosing a topic for a Short Course. Usually, the topic is something suggested by students. I then run the Short Course as a structured course within The Meditation Course within the time-slots allocated to the live-stream episodes.
The 7 easy steps to meditation short course
The walking meditation and mindful walking short course
The Sleep short-course
The essentials of mindfulness-based resilience short-course
The 4-week Pranayama course
Calming The Monkey Mind - A four-week course
The Gratitude Sessions - An 8-week journey into building resilience through positive emotional training
And much, much more...
I am yet to meet a resilience teacher with Robert's level of insight, and could not recommend him more highly! - Michael Matania of Mind - the mental health charity.
---
Recorded Training Units
The extensive recorded course content (back-catalogue) is structured as a collection of Training Units.
Each Training Unit is a collection of Articles containing Content on a particular topic.
The Training Units are ordered with the most basic training first. How To Meditate, How To Build a Regular Practice, Posture, A Framework for Meditation etc.
Everyone has a different learning style. You can either work through the units and articles in order or browse for what you want to learn.
You can explore because each class both stands alone and also is part of the structured training.
Robert gave me the tools and techniques to manage stressful and difficult situations in my professional and personal life, which I have benefitted from as have those around me.  - Alison Shomade, Ofgem (UK Govt. Energy Regulator) People Project Manager
---
Click below to learn more about Robert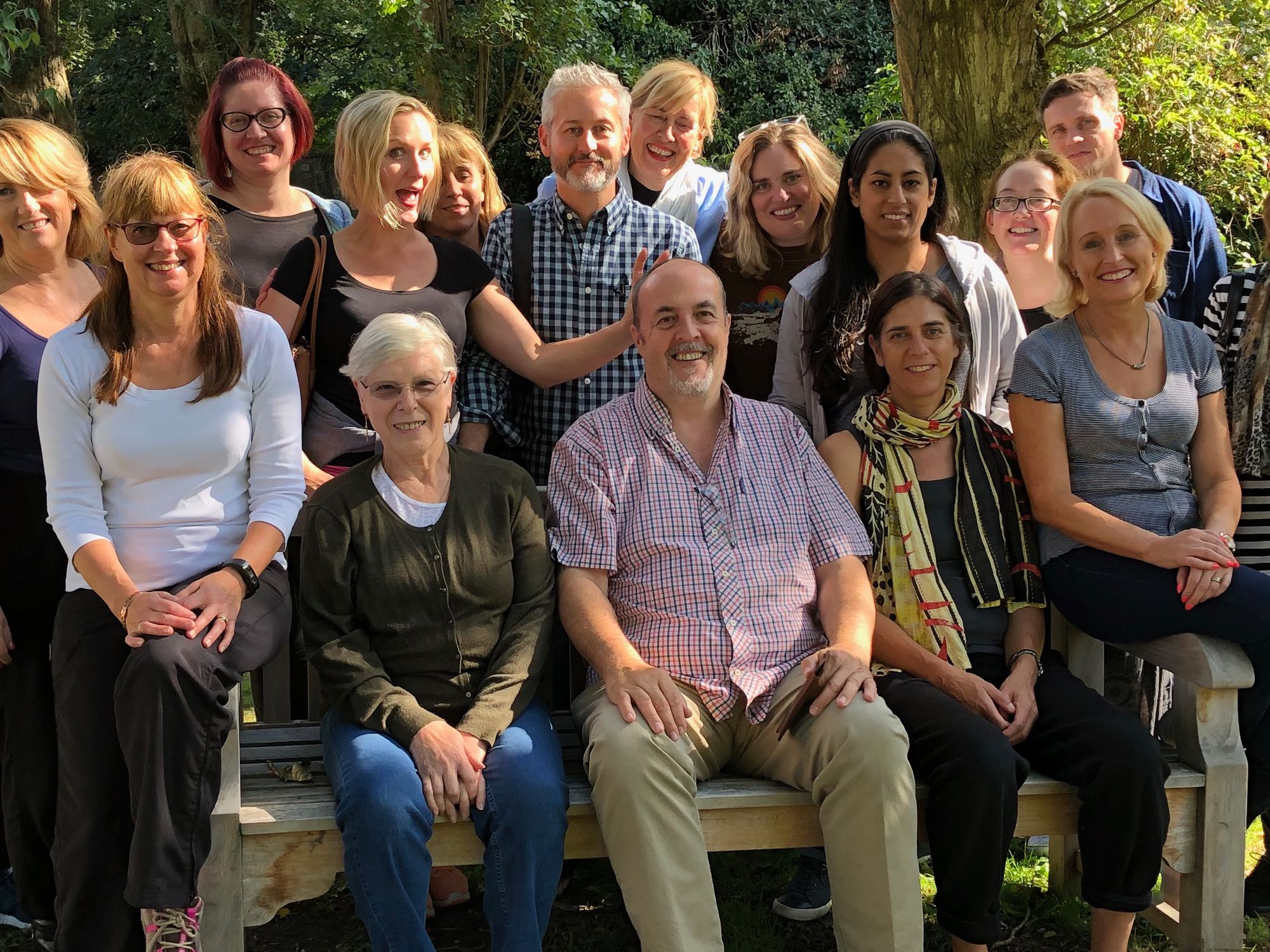 ---
Or check out our Five Star Reviews