The Deepening Course consists of Group Training and One-to-one Coaching mainly on alternate weeks.
I have added extra Group Training classes so there is always Group Training before a school holiday. There are no Group Training classes during the school holidays.
The Group Training is run online on Zoom and is indicated by the Dark Blue entries.
The Light Blue entries are the days that students can book in calls.
To learn about the Deepening Course, visit the 'About The Deepening Course' Page further down this page.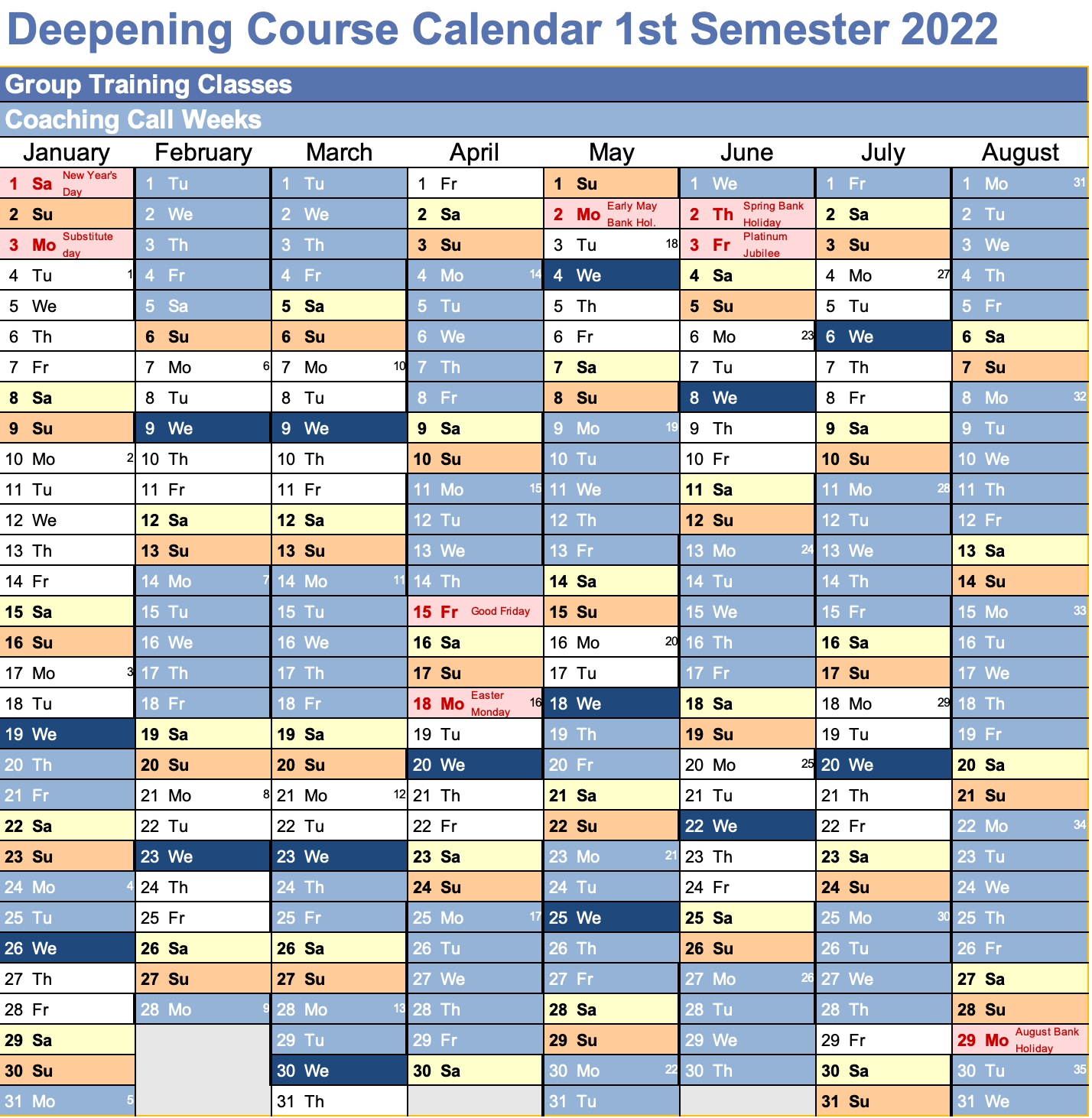 ---
About The Deepening Course
This should give you all the information you need for the training but please do ask any questions that arise.
Click below to contact me.