How To Live On The Edge Of Your Comfort Zone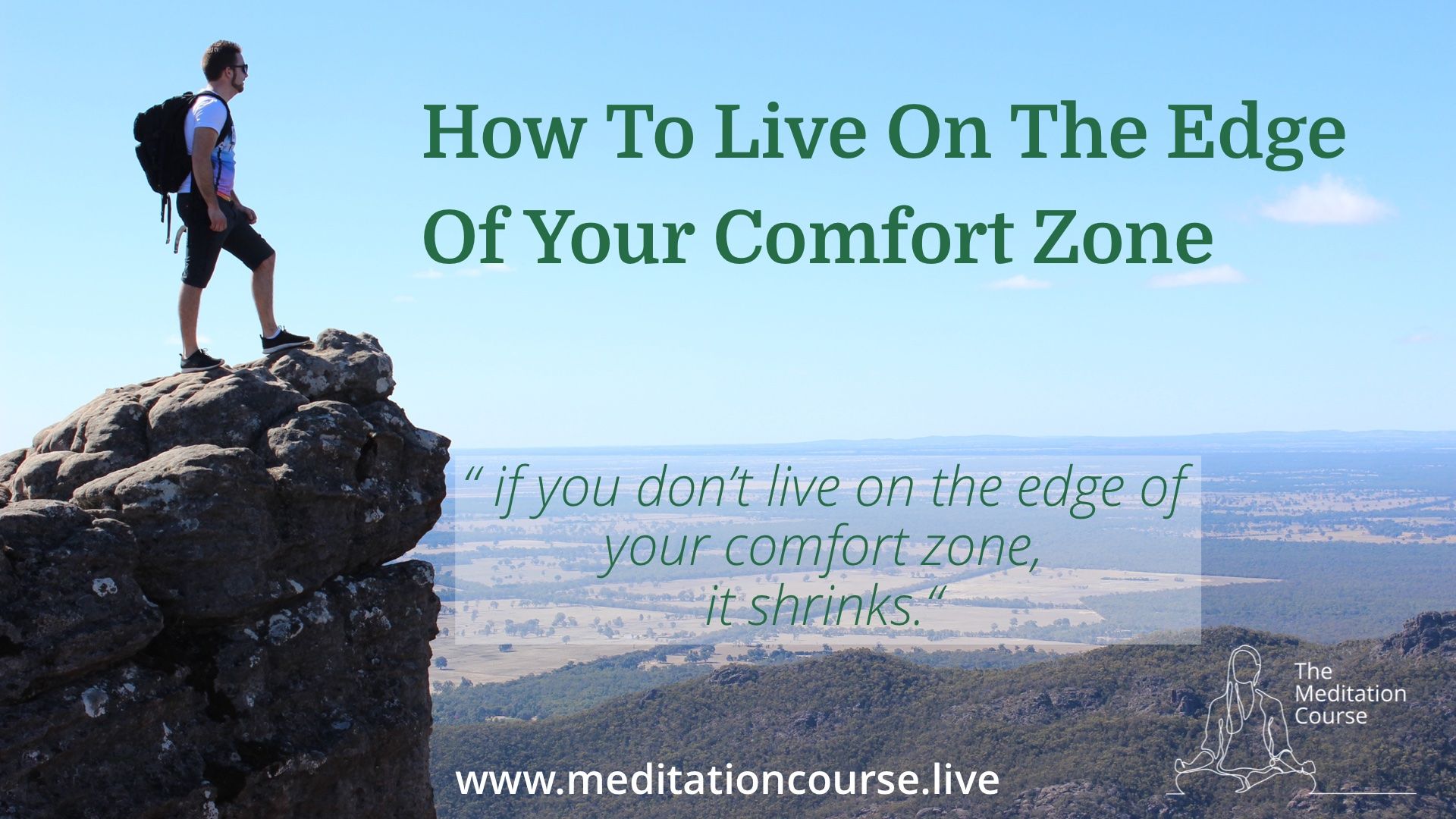 YouTube and Podbean at 8 pm London time, 2 June 2021.
New York 3pm, Chicago 2pm, Denver 1 pm, Los Angeles 12 pm.
Today's meditation class topic is basically about living with stress and anxiety. I will explain how to do this, which practices we can use, how and when.
This month's topic is Growth and Wellbeing. I chose this because I knew it was going to be a difficult month for many.
The pandemic and lockdown have been quite a journey.
Many people are concerned about being in proximity of others.
It is also a difficult time for many people. Job insecurity is common, and many small businesses have not survived the lockdown.
This combination of threats feeds into the stress of living in the modern world and elevates it.
I have been in contact with many of my students during the lockdown and
I have seen many of them lean into the practices they have learned. I have!
This is what the tools are designed for.
If you become familiar enough with your mind, and familiar enough with your practices, then you have what you need to help you cope with adversity.
You will know which practice to use and when. You will know the limitations of the practices. And you will have learned to combine and tailor the practices to your needs.
Adversities like this and the help my training can bring is why I teach what I teach.
On YouTube
---
Listen on Podbean