Revised Holiday Class Schedule 2022
A Revised holiday class schedule for Christmas and New Year 2022. Note that there are some changes from the previous schedule (additional classes in the holidays).
Hi everyone,
Live Class Schedule for Christmas and New Year 2022. Times are for London, UK:
Sunday, 18 December - 7 pm.
Tuesday, 20 December - 1 pm.
Thursday, 22 December - 7 pm.
Thursday, 29 December - 7 pm.
Saturday, 31 December - 10 am.
Starting from Tuesday, 2 January, classes are back at the normal times, which are:
Tuesdays at 1 pm
Thursdays at 7 pm
Saturdays at 10 am
Sundays at 7 pm
---
Click below to join our WhatsApp Group to get notified of classes and recordings on WhatsApp.

---
Tap or click the image below to save the schedule to your device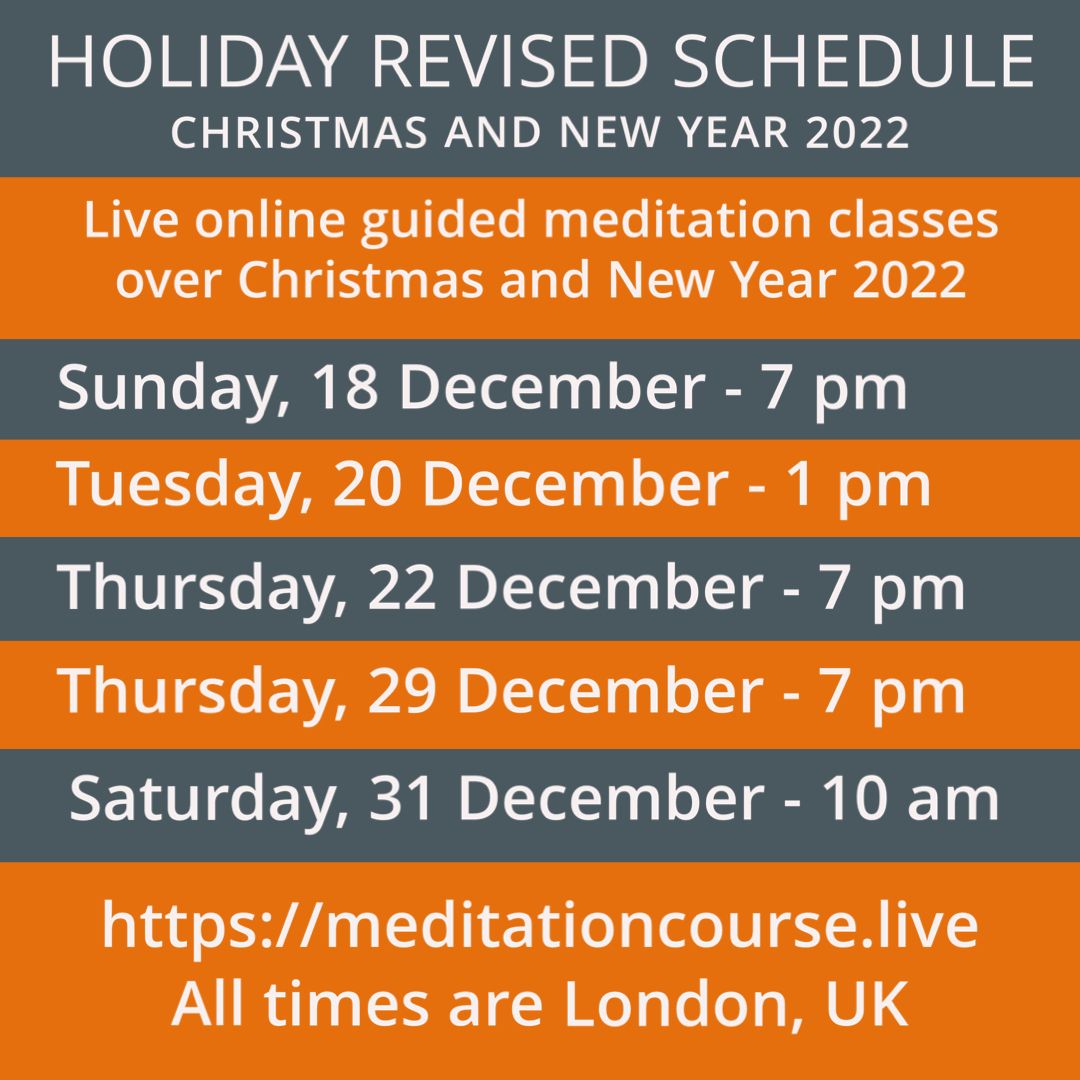 ---
If you haven't yet subscribed, join by clicking the green button below.