I have produced these events schedule image as a quick-reference for the regular classes and courses.
You will need to check the Calendar (link below) for changes.
It also includes the platforms I use for the live feeds.
Please do ask any questions that arise.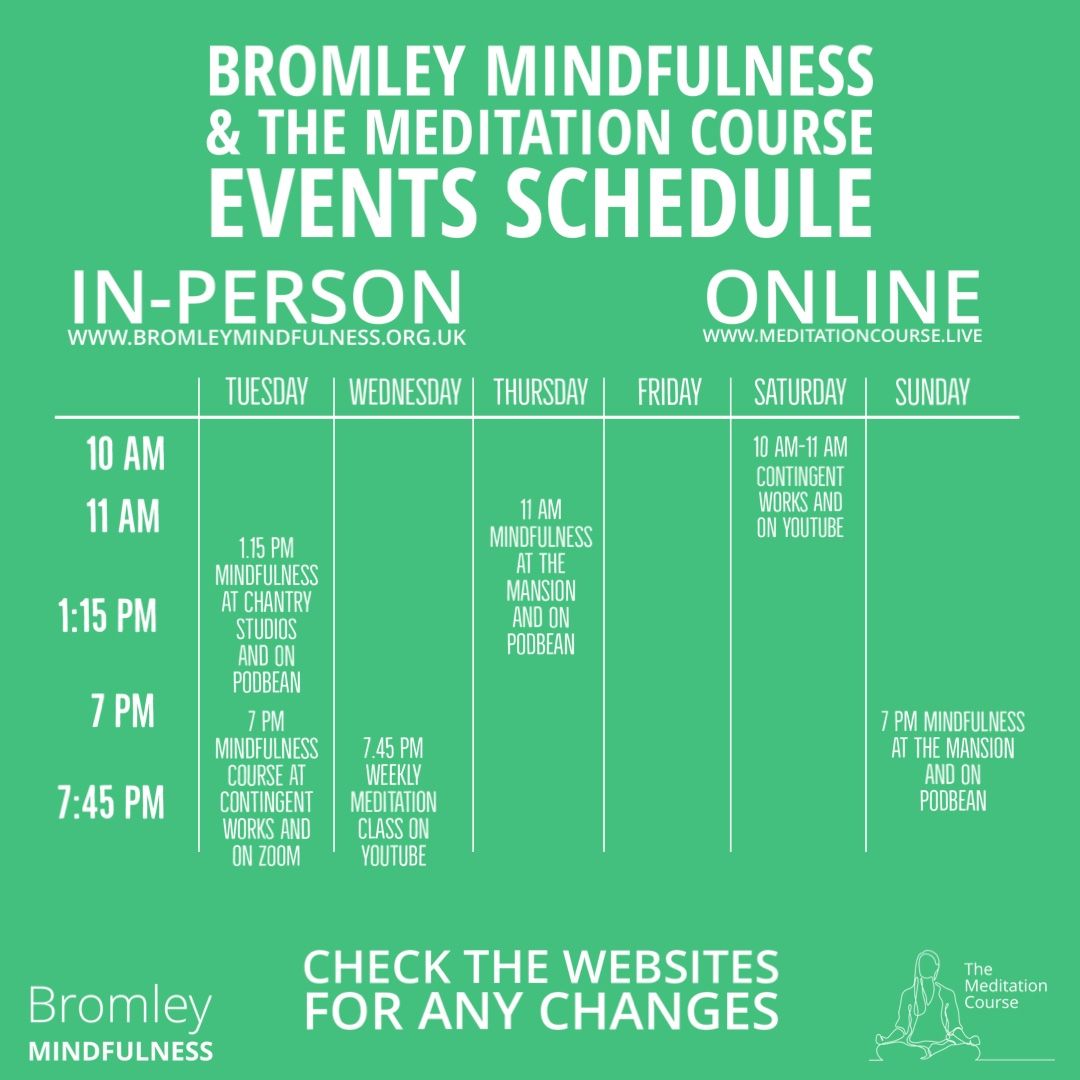 Check the Calendar below for up to date information (updated every month).