The Autumn Meditation Challenge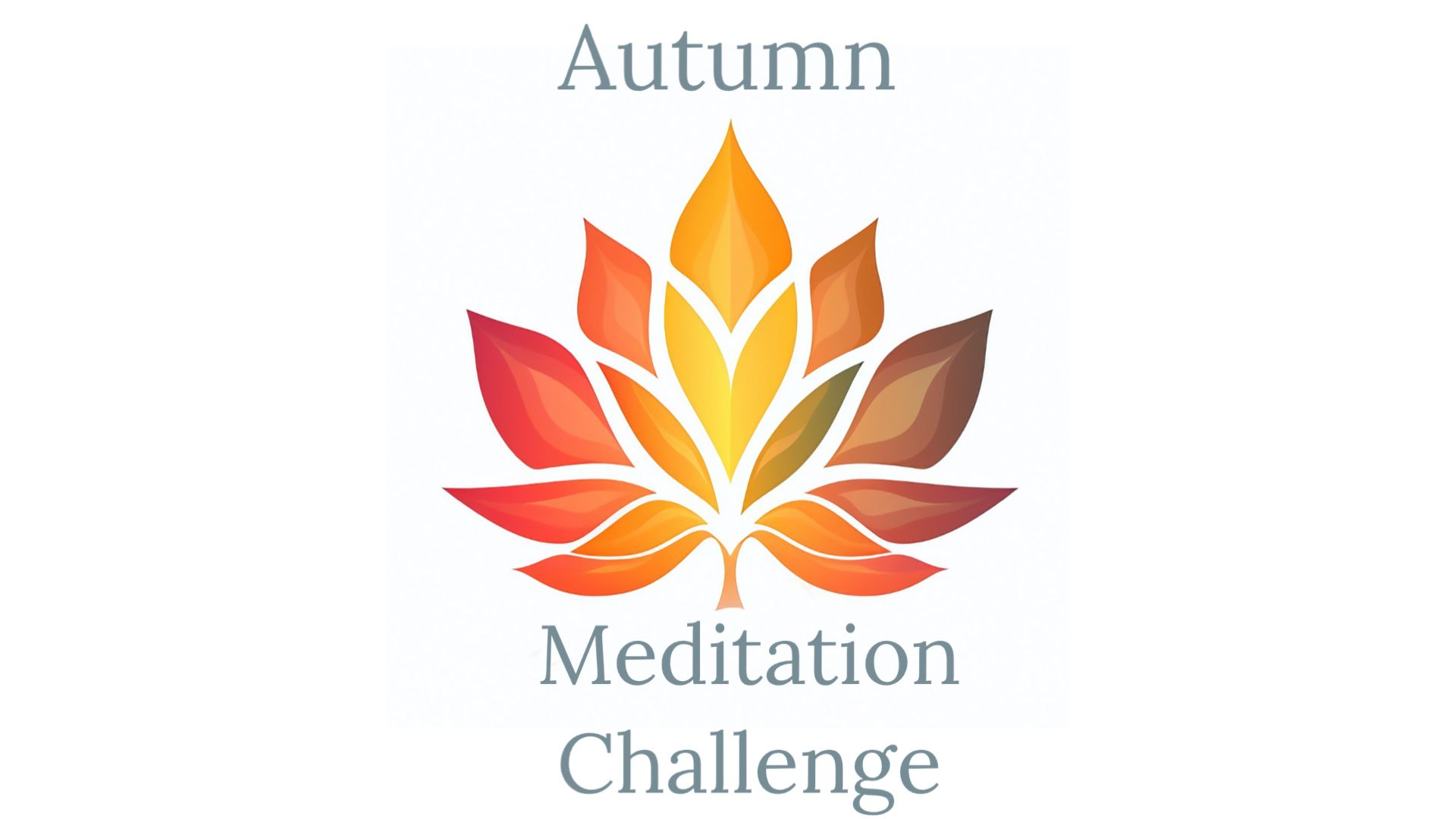 Hello everyone,
I'm pleased to introduce you to the Bromley Mindfulness Autumn Meditation Challenge!
It's a wonderful opportunity for all of us, whether you are currently a member of our community or not, to come together and support each other in building strong and sustainable meditation practices.
The heart of the challenge will be a fortnightly webinar where I will discuss the feedback anonymously and guide you in the most popular practices.
All you need to join us at the fortnightly free live webinars is to subscribe to The Meditation Course website by clicking the link at the end of this article.
---
About the Challenge
The central theme of the challenge is a set of practices I call The Frictionless Way. The Frictionless Way makes meditation a softer, smoother, easier experience by integrating the practices into our daily lives.
Here is a list of some practices of The Frictionless Way:
🛌 Beditation: Beditation is meditating in bed. We can meditate when we get to bed at night to help us enhance the quality of our sleep. We can meditate if we wake up in the night to assist us in returning to sleep. We can also meditate early in the morning, which helpfully converts the unhelpful, gritty feeling that sometimes exists when we wake up often due to dreams or a poor night's sleep.
🧐 Focus on Posture: As part of my meditation teaching, I teach an open, balanced, relaxed posture. This helps during formal meditation but also helps us intervene in our stress, which is maintained in the body as muscular tension. By checking in with our physiology during the day, like when we meditate, we can become aware of our physical tension and release it with the breath.
🚶‍♀️Walking Meditation & Mindful Walking: Everybody walks somewhere during their day. Suppose our day is crowded, and we struggle to include formal meditation; we can use our walks to meditate and practice mindfulness.
😎 Relaxation Practices: Stress is maintained in the body by the Autonomic Nervous System, which has two states. State 1 is stress. State 2 is relaxation. By learning to relax, we intervene in our stress and rebalance our physiology. This can be done during our meditations or any time during the day.
👩‍👩‍👦‍👦 Live Group Guided Meditation Classes: Join our live group classes to meditate with others and experience the energy and synergy of group meditation.
🙏 Yoga Nidra: Learn to use this ancient practice to build energy, overcome exhaustion, and enhance the quality of your sleep.
📝 Noting Unhelpful Thought Patterns: Develop the skill of recognising and neutralising unhelpful thought patterns to prevent your mind from getting stuck in a repetitive loop.
🧘‍♀️ Opportunistic Meditation: Maintaining a formal meditation practice can be challenging under time pressure. But we can find opportunities in our day to meditate, such as when we're in a queue or by finding a few minutes to have a coffee at work and incorporate a meditation into that time. During the Autumn Meditation Challenge, we can share these experiences with each other and learn as many opportunistic meditation opportunities as possible.
💨 Pranayama (Breath Work): Pranayama is Sanskrit. Prana means "breath", and ayama means "extend". Broadly, in pranayama, we are extending our breath. This can be used as a meditation, but it can also be used during our day to help us regulate our stress and rebuild our energy. In the Autumn Meditation Challenge, we'll be able to share how we use these practices in our day with each other so we improve our breath work skills together.
🌳 Nature Meditation: Nature meditation can be meditating in nature, or it can be meditating on nature. If we can sit in a park or a garden, walk in some woodland, and spend time sitting or walking and meditating, that's great. But if we can't, focusing on a tree, or the clouds, or the breeze and sunshine enhances our connection to the present moment. And as part of the Autumn Meditation Challenge, we can share our experiences and learn from each other.
💡
You can share your progress and insights by commenting on the Autumn Meditation Challenge articles (feel free to comment on this post) or on the associated social media posts.
How You Can Join Us
Join us on this journey and let's learn from each other this autumn and build our meditation practices together.
For Members
If you are a member of The Meditation Course Website just sit tight an I will send you the links to the fortnightly webinars starting at 7.30 pm on Wednesday 20 September.
For Non-Members
If you are not currently a member of this website, just click the button below to subscribe for free! You will also get free articles explaining the practices sent right to your inbox.
If you have any questions feel free to contact me.