About The Meditation Course Premium Podcast
What is The Meditation Course Premium Podcast and how can you access it?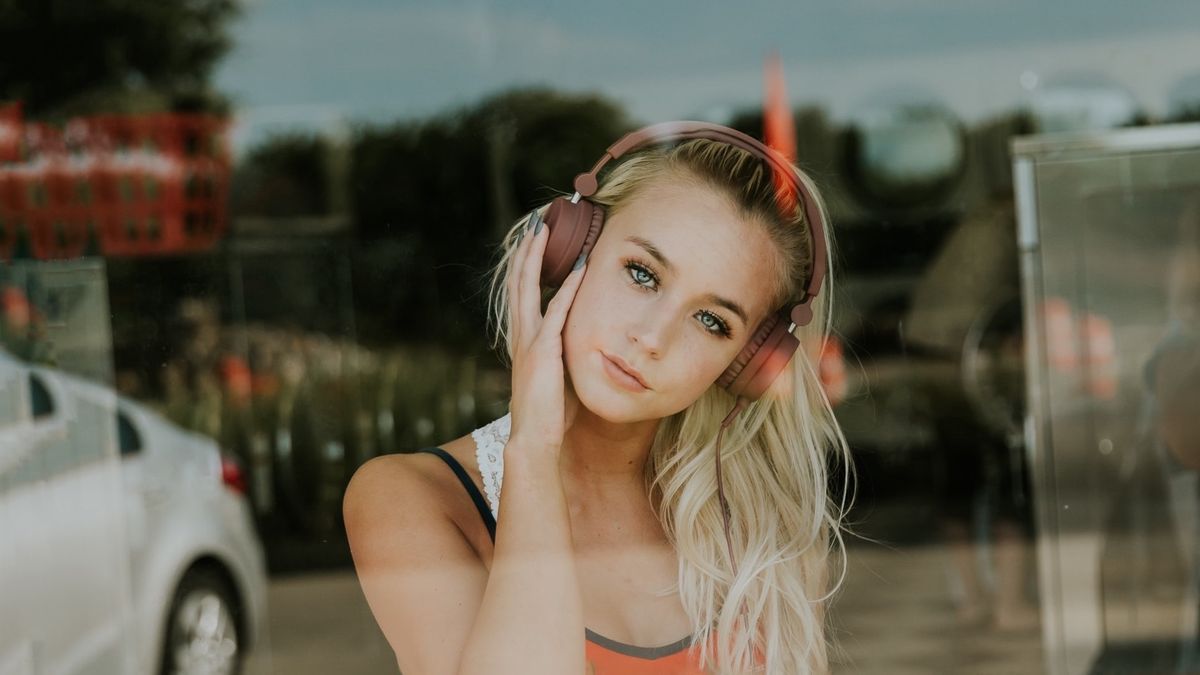 I've been asked a number of times by students if there is some way of accessing the recordings of past meditation classes that have not been added to The Loving Awareness Meditation Course Podcast.
Currently uploads to this podcast are about weekly.
The Solution
So after looking at all of the various options I have set up a premium podcast on Podbean. You can join for a single affordable fee.
How to access the podcast and what it consists of
The Meditation Course Premium Podcast is on Podbean only.
It is where I shall upload most of my meditation classes as raw and unedited audio.
This means you will get chat, banter and announcements as well as the meditation classes themselves.
Also, as these are live recordings, audio quality may be variable.
At the time of publishing, 10 September 2021, there are 23 classes uploaded in the podcast.
I intend to add them as and when I teach which at the moment is between three and five sessions per week.
Joining from this page
Y0u can access The Meditation Course Premium Podcast by clicking just below (The podcast is not available on other podcast hosts)
---
Joining from the Podbean App
Or, from within the Podbean app, you can search for 'The Meditation Course Podcast'. <= note that if you omit the 'Podcast' you will get an old Meditation Course podcast which will disappear shortly.
When you arrive at The Meditation Course Premium Podcast you will see a similar screen to this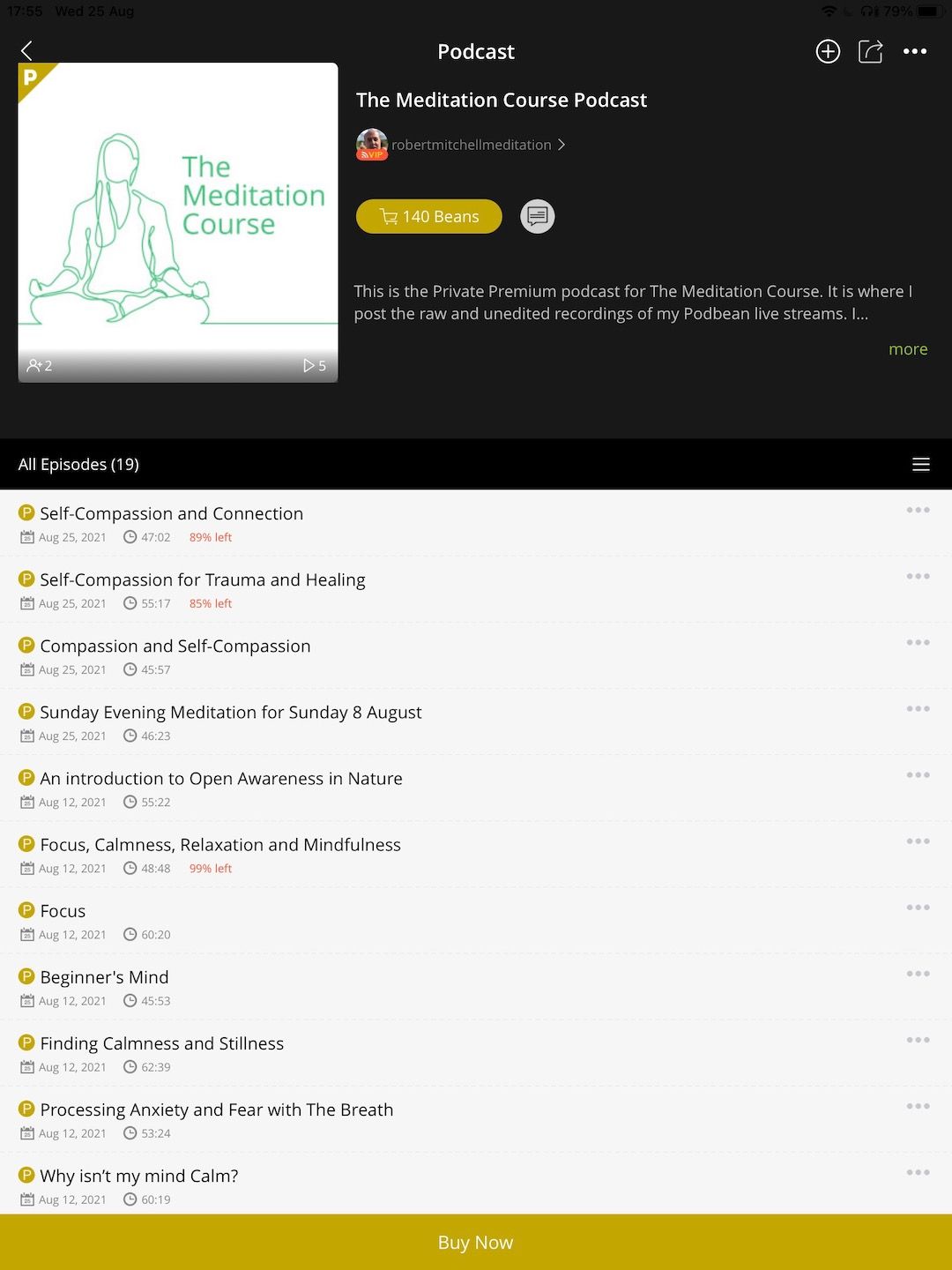 The app will ask you to pay 140 Golden Beans which is $20 or £14.56 at time of going to press.
From that point on, you can access the podcast by clicking 'Following' in the bottom menu then 'Purchases' in the top menu.